This giveaway is closed! Congratulations goes to Tracie C. Tracie you have been contacted by email!

I am SO excited about this giveaway for you! I have teamed up with several wonderful businesses and artists to bring you an assortment of goodies you are going to love this summer!
Before I jump into what is up for grabs in MY giveaway, you must know about the 8 OTHER giveaways that are all happening right now. To see each gift up close, and to enter to win, visit each site to fill out the entry forms. It's possible you could win more than ONE!
When you visit each blog take a look around. This is a great list of amazing bloggers and I know you'll love each one of them. These precious bloggers are tearing the blog world UP with their commitment to helping women know God more, serve their families well, and be encouraged on the journey. Plus, their giveaways are AMAZING, so make sure you enter to win their giveaways, too!

**Click any AND ALL of these links to enter to win the incredible giveaways going on at each of these fabulous sites!**
1. Happy Home Fairy // 2. Ale & Tere // 3. The Littles and Me // 4. Erika Dawson – Faithful Moms // 5. Filled with the Word // 6. The Olive Tree Blog // 7. The Purposeful Mom // 8. Meaningful Mama // 9. Frugal Coupon Living
Without further ado, here is what is up for grabs in MY giveaway!

You guys, I am so excited to share with you our giveaway. We have a similar item and it has been great for heating and cooling the kid's bedrooms, we especially find it useful in the middle of the night when the temperatures drop and some added warmth is necessary.
Dyson has released a new Air Purifier Heater & Fan the  Dyson Pure Hot+Cool Link™. This device is amazing and this giveaway is pretty huge – this device has a MSRP of $599.99.
Fun Facts!
Intelligently purifies, heats and cools you. Automatically removes 99.97% of allergens and pollutants as small as 0.3 microns from the air.
Triple functionality. Purifies all year round. Heats with thermostat control in winter. Cooling fan in summer.
Quality Purification. Automatically removes 99.97% of allergens and pollutants as small as 0.3 microns from the air. 360° Glass HEPA filter captures ultrafine particles from the air.
Intelligent purification. Automatically monitors, reacts and purifies – then reports to your Dyson Link app – yes, you can monitor this device from your phone! So you can remotely control your environment.
Captures smells. A layer of activated carbon granules captures odors and potentially harmful VOCs like paint fumes.
AAFA Certified. Certified asthma & allergy friendly™ by the Asthma and Allergy Foundation of America.
Jet Focus Control or Oscillation control. Concentrated airflow for personal use or diffused mode. Airflow can be directed around a room – one touch for smooth oscillation.
Night-time mode. Monitors and purifies, but only using the quietest settings. Led display dims. The Quiet Mark-accredited Dyson Pure Hot+Cool™ Link tower purifier fan is engineered for night-long purification. Its built-in sleep timer can be set for up to 9 hours.
All Dyson purifiers come with a 2 year warranty – parts and labor.
Would you like to win the Dyson Pure Hot+Cool Link™ Air Purifier Heater & Fan?
There are three ways to enter!

1.) Leave a comment on this blog post.

Additional Optional Entries:

2.) Sign up for our email. You MUST CONFIRM your email. You will receive an email asking you if you want to subscribe, you must say yes and confirm! You can sign up for our email in to top right of our website. Look for this image. Once you sign up, you must COME BACK HERE and leave another comment telling me you did so!

3.) Follow Frugal Coupon Living on Instagram. Once you do, leave an additional comment telling me you did.
This giveaway is open to U.S. residents only (apologies to my sweet international readers!). The giveaway will end at 12:00 am on Monday, May 29 (EST). A winner will be selected shortly after and notified by e-mail. If winner does not respond within 24 hours, a second winner will be chosen. Thank you for being a part of this fun giveaway!
I can't wait to see who wins! Make sure to HOP to the other blogs and make some new, inspiring friends!


**Click the links below to learn more about these amazing bloggers!**

Julie Brasington is the wife of a South Florida Worship Pastor and mom of 2 boys. She writes at Happy Home Fairy where you can find easy craft ideas, FREE printables, simple recipes, corny jokes, holiday fun, thoughts on raising kids, and encouragement for moms.
.

Teresa (Tere) from Ale & Tere is married to her high school sweetheart and they have three beautiful babies. They recently moved their family from sunny South Florida to the suburbs of Nebraska and are documenting their travel experiences, parenting journey, growing faith and pieces of their everyday life. You can find Teresa with a baby on her lap, homeschooling her five year old, chasing after a mischievous pooch and drinking cold coffee (because she never gets to it in time). Teresa's hope is to encourage other moms to embrace motherhood in all of it's beautiful and chaotic splendor and to always always always point others to Christ!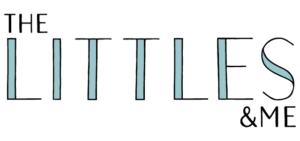 Ashley is the wife of her entrepreneur husband, Philip, and mama to two sweet girls. She's also the arts and crafts lover, blocks builder, everyday celebrator, and mama encourager behind The Littles and Me—where she shares kids activities, simple ideas for family fun and encouragement for mamas. She believes in celebrating everyday moments, the power of play and spreading freshly squeezed joy along the way!

Erika Dawson is a writer and speaker who is passionate about God's Word and prayer. She writes at FaithfulMoms.org sharing Biblical teaching, grace-filled encouragement, and practical tools for moms to connect with God, walk faithfully in their callings, and lead their kids to Jesus. She and her husband live in the Chicagoland area with their four incredible kids.
.
.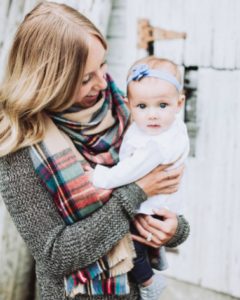 A wife and mother after God's heart, FilledWithTheWord tends to the hearts of women of all ages and shines a bright light to the Gospel of Jesus Christ while providing encouragement to all through the sweet promises that God has for His people. Courtney can't wait to meet you right where you're at and follow along!
.
.
.
.
.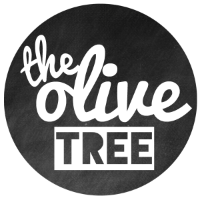 Christina married a music man, who also happened to be her high school sweetheart. Together they have four children and one crazy labrador. She blogs about faith, family, travel, baking, cooking, and everyday life. She blogs at The Olive Tree.
.
.
.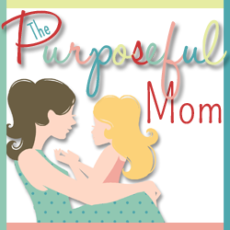 At
The Purposeful Mom
, Jenn seeks to equip women to be strengthened in their faith, teach their children truth and grace, create a peaceful home (so they can keep the urgent from crowding out the important), and live purposefully without the pressure to be perfect.
.
.
.
.
.
.
.

Parenting isn't easy, but it's so important.
Meaningful Mama
is a corner of the web that inspires an intentional and creative family life. While keeping it real, Jodi provides practical activities, tips and stories that encourage moms.
.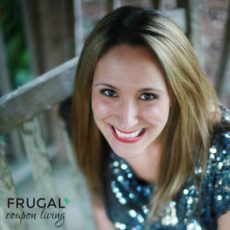 Stretching your pennies, while saving your daughters.
Frugal Coupon Living
is a daily lifestyle blog featuring handpicked deals for fashion, recipes, crafts, coupons and more. Behind the scenes, Ashley Langston is a DC-metro blogger on the hunt for current trends and hot deals. As seen on Dr. Phil and the Rachael Ray Show.
.
.
.
.
.
WHAT'S TRENDING? Looking for a few engaging activities? Grab Minute to Win it Games – Traditional, Christmas, Friendsgiving, Thanksgiving, and more! Use these fun activities in the office, classroom, or at your next party.
Last Updated on June 9, 2017 by Ashley at Frugal Coupon Living