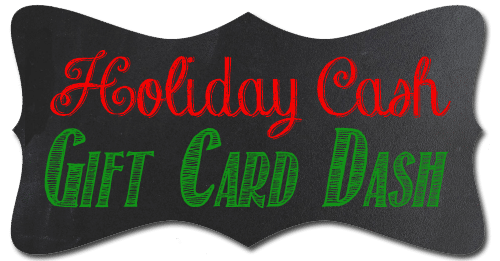 What if you could wake up Saturday morning with $100 to spend a popular holiday store? Just in time for holiday shopping, how awesome would that be? Well with the Holiday Cash Gift Card Dash that person with an extra $100 in their pocket could be you!
This week's store…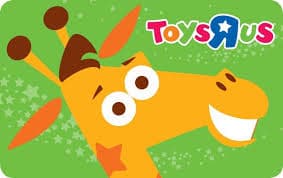 "I don't wanna grow up…I'm a Toys R Us kid!" If you have a kid on your holiday list you won't want to miss this giveaway! I've teamed up with a fabulous group of bloggers and Black Friday, November 29, we'll be giving away a $100 gift card to Toys R Us! The best part – it's going to be quick and easy. Enter on Friday and, once confirmed, the winner will have their gift card emailed to them Saturday morning just in time for their weekend holiday shopping! To save some time go ahead and follow these awesome sponsors on Pinterest…that way your entry will be quick and easy when the giveaway begins :)

Saving By Design

Pretty My Party

Party With the Warriors

This Mommy Saves Money

It's a Keeper

NEPA MOM

Coupons and Freebies Mom

Frugal Coupon Living

Spaceships and Laser Beams

Simple and Trendy

Origami Owl Independent Designer

So be here or be square! The Holiday Cash Gift Card Dash starts at 12:01 am EST on November 29 and will last for only 24 hours!!!
Bloggers or businesses if you are interested in participating in future Holiday Cash Gift Card Dash giveaways you can find out more here ;)



WHAT'S TRENDING? Get inspired this Valentine's Day with these Galentine Valentine's Day Ideas for the girls.

Also access our Free Frugal Coupon Living Printables to help you find joy through embracing the chaos of motherhood more easily!


Stay in the know with daily deals, recipes, crafts, life hacks and seasonal content on Frugal Coupon Living. Receive this and more in your inbox.