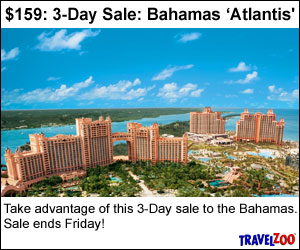 Want to save on travel this summer?  Sign up for TravelZoo Vacation Newsletter and be the first to know about huge vacation deals!
Over 24 million members worldwide trust Travelzoo® for the most outstanding deals.  These days, there's really no need to pay full price for your vacations when you can subscribe to emails from Travelzoo that let you know what deals are available, no matter where you are headed!
Search by the Top 20 deals or, if you plan to stay close to home, search in Deals Near Me.  I searched for 300 miles around me and here's what I got:
Under the map it shows me the actual deals; but isn't that cool?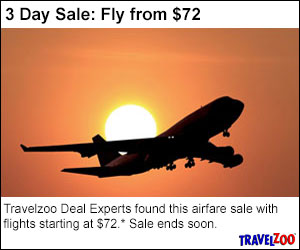 Make sure to check out TravelZoo's airfare deals too!  They keep track of the latest and greatest (and lowest) air deals nationwide.
Sign up for the TravelZoo newsletter today and start planning!
Hot Offer: FREE 30-Day Amazon Prime Trial – 2 Day Shipping, Endless Movie Streaming and Kindle Library Book Sharing!
Find this and updated daily deals on Frugal Coupon Living. Receive this and other Daily Deals for FREE in your inbox.